I'm a little late getting this up, but here is my P52 shot for week 28: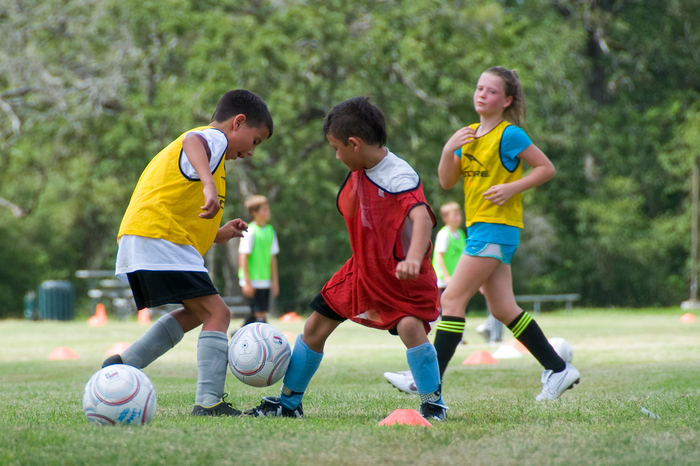 This little shot is from the Texas Soccer Academy. I love that the ball is caught between their shin pads. They were both working so hard in this session and the play went back and forth quite a bit.
If you have followed this blog for any length of time, you know that soccer is a family passion and I get truly excited watching my boy enjoy a sport I so love myself.
Summer soccer is no easy feat here in Texas though. We stuck to just the morning sessions (from 9am to noon) and still the heat made it barely tolerable. It's funny though... when you love something enough (like my boy loves his soccer), the heat doesn't matter that much.
Here are a few other looks at soccer camp: