If I were going to title this group of photos, I think I'd have a hard time deciding between 'Just Add Water' and 'Family is Family.'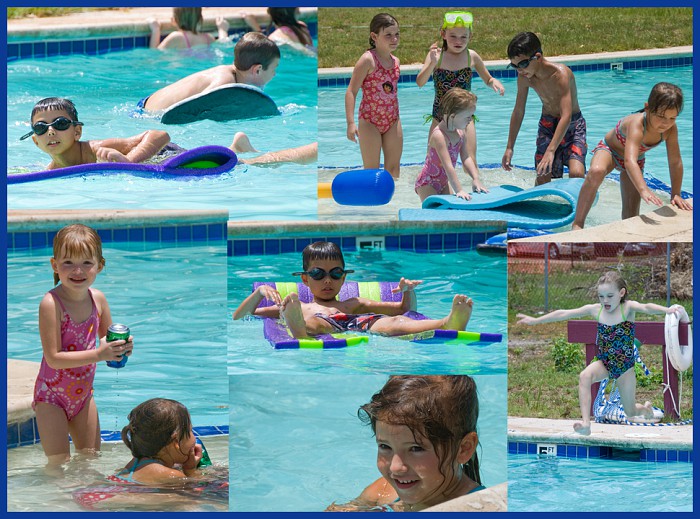 See what I mean? Well ... the 'Just Add Water' comes through with little explanation. The other is a bit more of a stretch, I guess.
These photos were taken at my family reunion (on my dad's side). Due to work and other conflicts, this is our first year to attend since 2008 or so. And as such, it's been at least that long since we have seen most (if not all) of these aunts, uncles, cousins and beyond. My boy can be a touch shy in big social gatherings. But not on this day.
I don't know if it's the water that breaks the ice. I mean, what kid can't have fun in the sun as long as there is crystal cool water and no time limit on your splash time? Or maybe it truly is a 'family is family' feel. It doesn't matter if you don't remember this one or that one, they're family. They will not shut you out. In fact, they are here to see YOU, to get to know you, to see how far those branches on the family tree can spread.
While I sat in the shade and played 'remember when' with my aunts, uncles, and cousins galore I watched my boy playing with his cousins both distant and close. It made me feel connected, part of the past and the future all at once.
It was like going home. Next year I'm getting in the pool though. Summer in Texas is too hot to sit and watch.