I don't know if it's the exercise of this project - making sure I use, touch, or at least consider my camera - but this week I have so many wonderful shots from which to choose! It's exciting. And the BEST PART is that it has left me itching to taken even MORE photos; to try new things; to stretch myself a bit more.

OK. OK. Enough of that ... it's time for that picture, right?


This glorious just-before-sunset moment was experienced last Sunday evening, on walk about with my young man at a local park. Last week was one of the more frigid we have experienced in this part of central Texas. We had days and days of sub-freezing weather and we capped it off with a snow/sleet/ice day. That was all well and good. It's not like we get that a lot around here. BUT ... we're not really prepared for that kind of cold 'round these parts. And after a few quick pics of the white stuff, all I really wanted to do was sit inside with a cup of hot chocolate, a fuzzy blanket, and my nice warm pup (she's not D.O.G. at the moment).
Can you imagine then, the sheer joy of 70F degree temperatures on the weekend? Especially as the weatherman was warning of a quick return to an arctic-like environment. So ... the 3 of us loaded up and headed for the park. My better half is training for a trail run, so he took off like a hare. The boy and I took a more leisurely approach though. We meandered along a short trail and soaked up some good ole vitamin D. Logan took the opportunity to learn how to use mom's favorite toy (yes, I let him handle my camera). He's got a pretty good eye, actually. Check this one out:
and this one too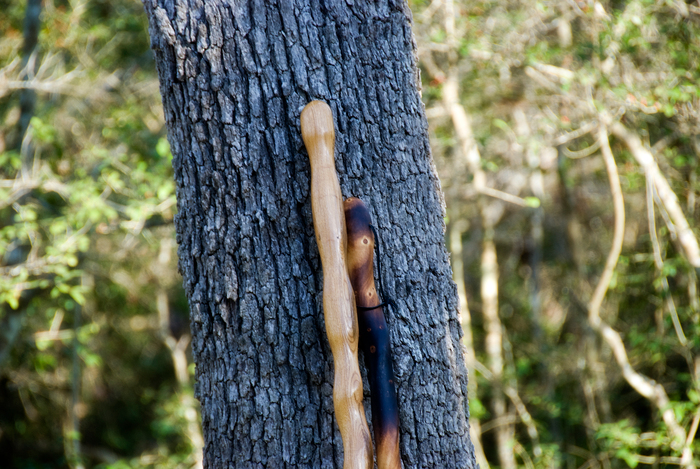 It was a great way to thaw out. A great sense of renewal as we faced another week of shivering. And not to mention, some awesome 'quality time' together.